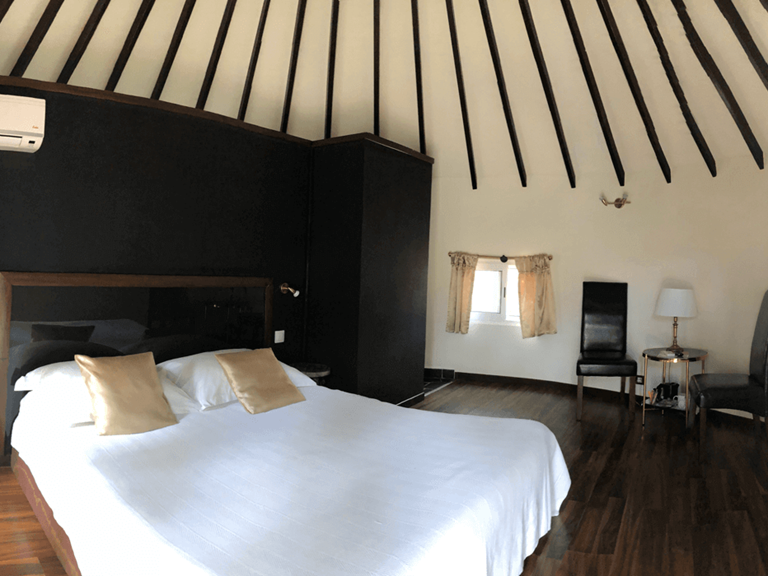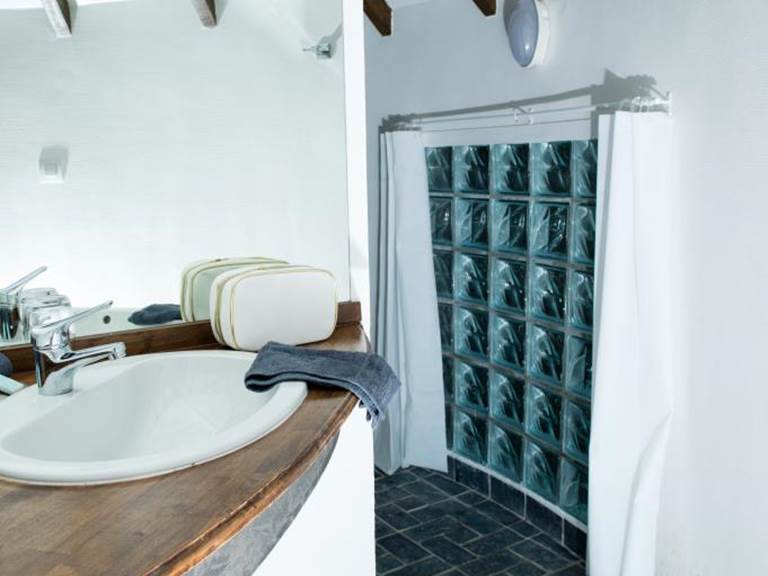 Bungalow
Check-in Time 15:00 Check Out Time 10:30
Maximum Capacity:3 person(s)
Double Beds:1
Additional Beds:Yes

Book Now
Availability
Bungalow
Round bungalow, very comfortable with careful decoration, with very good acoustic insulation, air conditioning and Italian shower. Flat screen TV, TNT, Wifi, air conditioning and tea / coffee service.
By default, the bedding is composed of a double bed. You can however request to have 2 single beds instead. To do this, please specify your request in the "comment" box at the end of the reservation. The bungalow has a capacity of 3 people maximum. We'll add an extra bed if you book for 3 people.
Your Comfort, Our Services
Air conditioning
Bath products
Hairdryer
Non-smoking rooms
Shower
Television
TNT
Wheelchair access
Availability
Available
Not available
Unauthorized arrival
Special Offers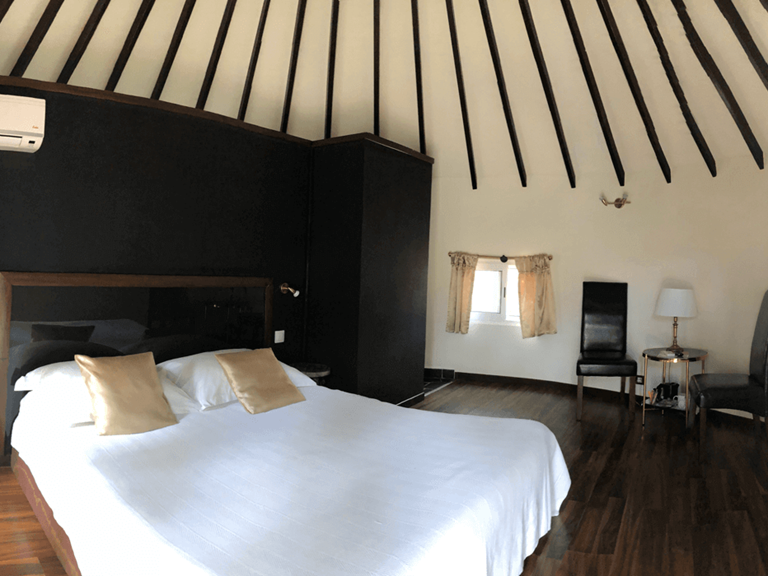 Enjoy a 30% discount on your stay in a bungalow, valid from Sunday evening to Thursday evening included.
Loading in progress…